Experience Southie. Explore Everywhere.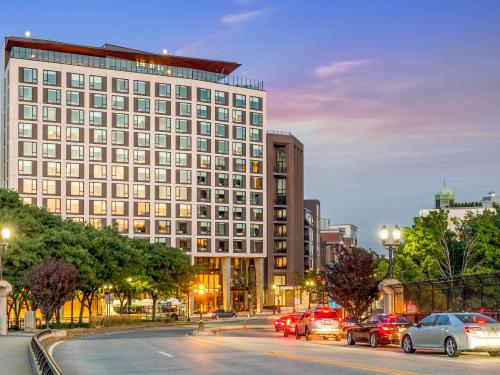 Introducing the Cambria® Hotel Boston Downtown
Our Neighborhood:
South Boston, fondly referred to by locals as Southie, was once a predominantly working class Irish Catholic community. South Boston is where George Washington forced British troops to evacuate during the American Revolutionary War. It is also home to the St. Patrick's Day Parade, a celebration of the Irish-American culture and Evacuation Day. The holiday commemorates the evacuation of British forces from the city of Boston following the Siege of Boston, early in the American Revolutionary War. South Boston has become increasingly desirable among young professionals and families who are attracted to the neighborhood's continued strong sense of community and quick access to downtown and public transportation.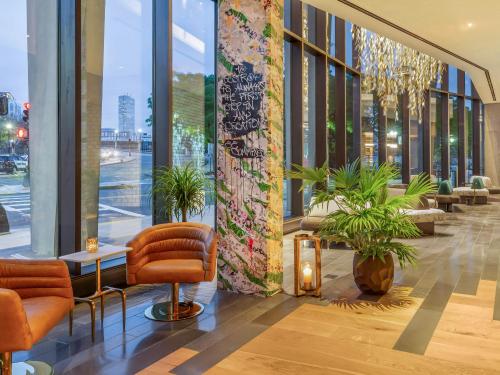 Our New Hotel:
The Cambria® Hotel Boston Downtown offers a new experience for travelers seeking modern accommodations near the center of the city. Located in historic South Boston, the stylish property is inspired by its neighborhood, the local art scene and the natural beauty of New England. Start planning a memorable Boston trip by booking a stay with us.
Our upscale hotel is designed for both business and leisure travelers. Guests visiting the city on vacation can easily walk to the Seaport District, the city's convention and events center, world-class restaurants and a variety of entertainment options. Business travelers will enjoy being in the heart of Boston's emerging tech hub within walking distance to large corporations like General Electric and Gillette and quick subway access to the Financial District and Cambridge.
Our seasonal rooftop bar, lobby lounge and event spaces are perfect for socializing or hosting an event. Our state-of-the-art fitness center and proximity to great local attractions makes it easy to unwind and make the most of your time in Boston. Guest rooms at the Cambria® hotel are casually tailored with contemporary furnishings and amenities that feel more like little indulgences, such as complimentary WiFi, locally inspired art, premium linens and spa-quality bath products.
Meet Our Team
Bernardo Gubert, General Manager
Carolina Villela, Director of Sales & Marketing
Laura Downey, Sales Manager